Single pole switch with single socket with the 2P+Z earth (shaded transparent cover; without increased contact protection/shutter)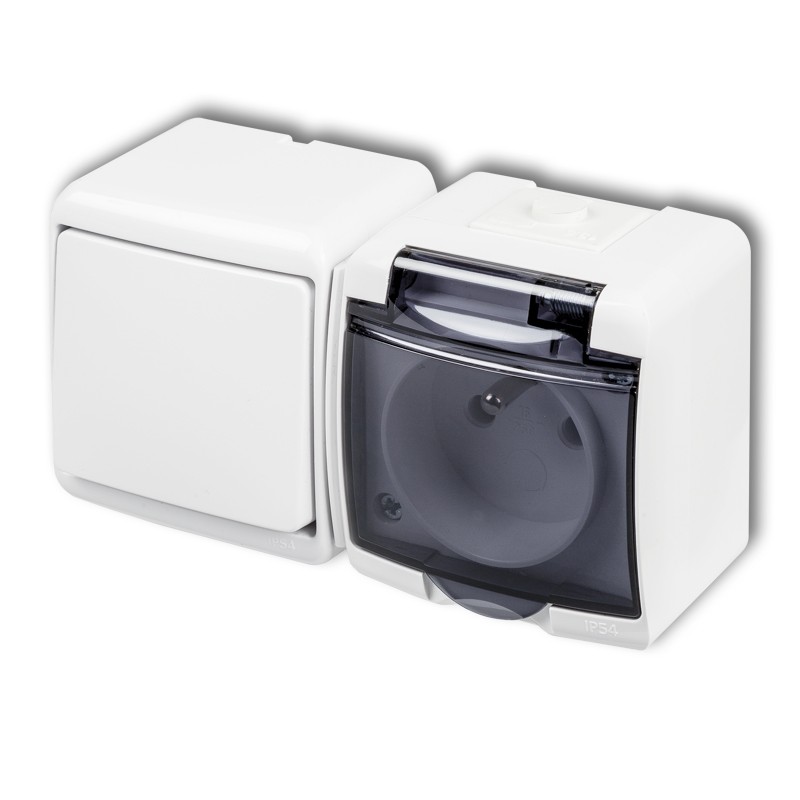 white
WGHH-1d
grey / graphite

30WGHH-1d
Product description

Downloads
The JUNIOR series products can be used wherever there is dust and moisture, including in the industry.
According to the Ingress Protection Rating in terms of suitability for work in hazardous conditions such as dust and water, the JUNIOR accessories can be used:
>> in rooms exposed to large amounts of dust (workshops, garages, warehouses, etc.),
>> in areas of high humidity (terraces, gazebos). This product provides protection against splashes of water from any direction, it cannot be exposed to water.
The actual appearance of product may be different from the presented photographs.
Technical data
| | |
| --- | --- |
| Protection index | IP 54 |
| Rated current | 10 AX / 16 A |
| Rated voltage | 250 V~ |
| Connection | Screw clamps |
| Increased contact protection/shutter | NO |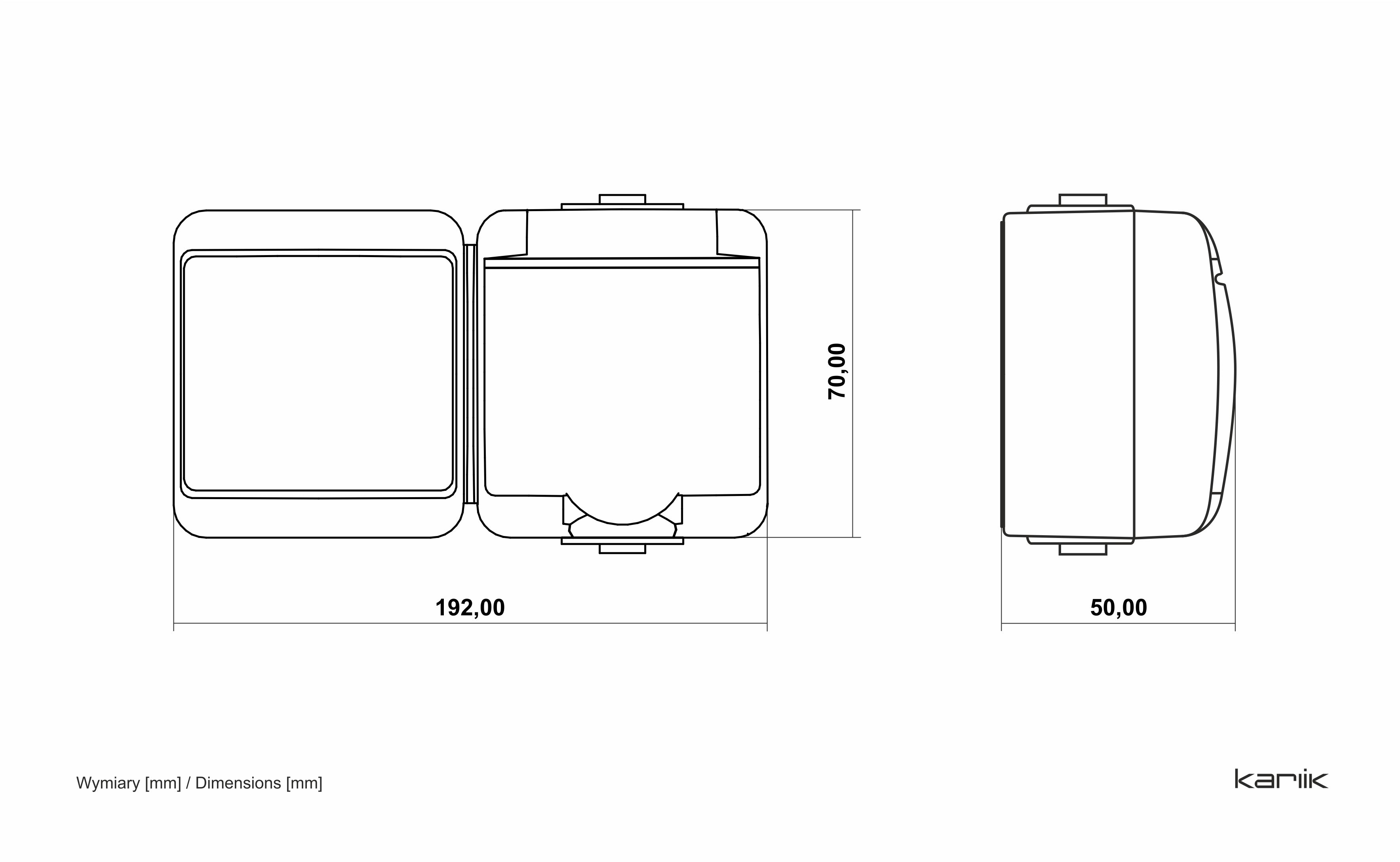 PHOTO LIBRARY OF PRODUCTS (800x800px, 72DPI)
TECHNICAL DRAWINGS
DIAGRAMS