Electronic dimmer push-rotary mechanism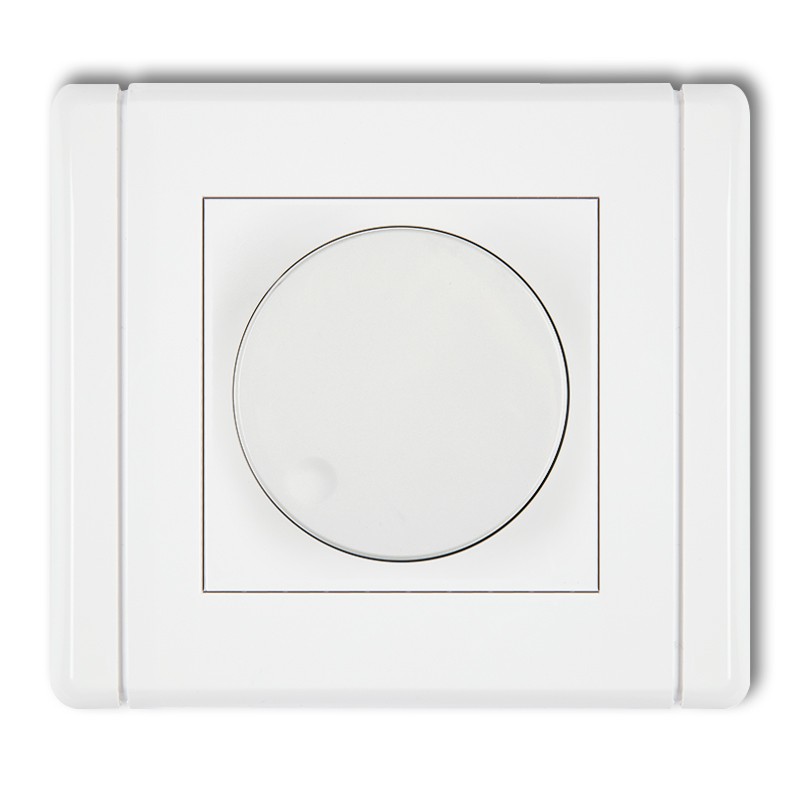 white
FRO-1

Product description

Downloads
The FLEXI series products are sold with an outer frame as a "monoblock" system, thereby allowing the user to create multiple connections vertically or horizontally. To this end, there is no need to buy additional external multiple frames. With an innovatively designed external frame, it is enough to remove the side of the frame and, using the tongue-and-groove, join any number of frames with each other.
Frames should be folded without the mechanisms.
Electronic lightning controller with push and rotary button (dimmer switch) enables stepless adjustment of light intensity from 0 to 100% of full power of the illumination and it can be used with almost every frame. With electricity consumption proportionate to the lightning level it increases comfort and daily electricity savings.
Lightning controller is used to control illumination level of typical incandescent lightning. Controlling involves the use of potentiometer with switch. The configuration enables intelligent control of lightning systems and is convenient and economic in use. The controller is equipped with overload and short-circuit protection.
Note!
Connecting two regulators in a two-way system may damage regulators.
More information in the DOWNLOADS section.
The actual appearance of product may be different from the presented photographs.
Technical data
| | |
| --- | --- |
| Protection index | IP 20 |
| Power supply | 230 V~ 50 Hz |
| Tolerance of voltage supply | -15 ÷ +10% |
| Light control switch and regulation on potentiometer | 10 ÷ 100% |
| Cooperation with load | convectional incandescent, halogen 230 V~, low voltage halogen 12 V (with conventional and toroidal tranformer) |
| Load capacity | 40 ÷ 400 W |
| Scope of regulation | 5 ÷ 40°C |
| Control unit | triac |
| Number of connection clamps | 3 |
| Cross section of connection cables | max 1,5 mm2 |
| Fixing of the casing | standard flash-mounted wall box Ø 60 mm |
| Temperature working range | from -20°C to +45°C |
| Withstand voltage | 2 KV |
| Safety class | II |
| Surge voltage category | II |
| Contamination level | 2 |
| UV resistance | Resistant |