Electronic dimmer push-rotary mechanism for LED lamps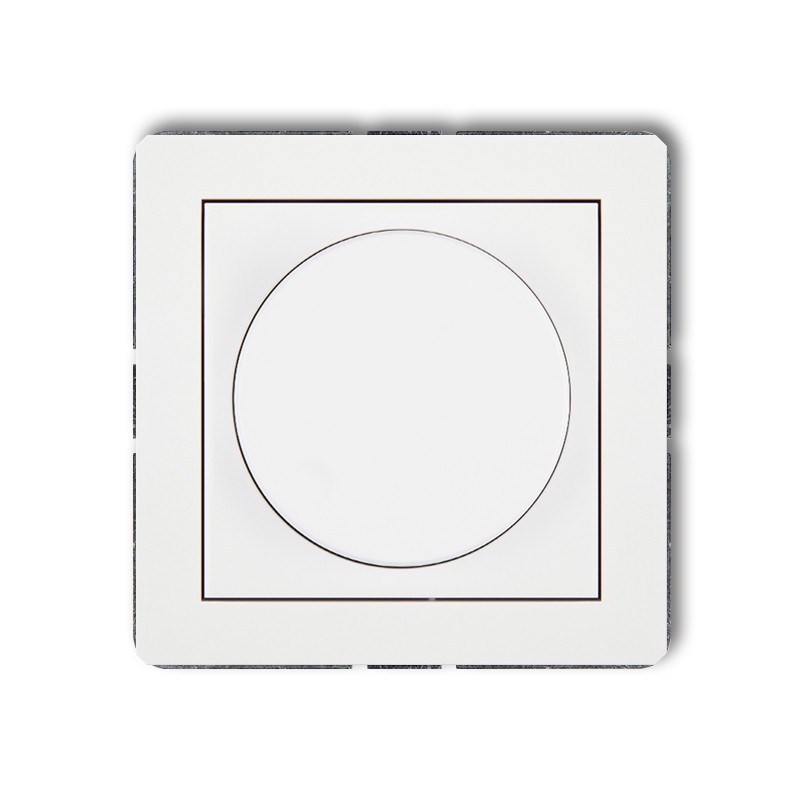 white
DRO-2


Product description

Downloads
DECO mechanisms and frames are sold separately.

Electronic lightning controller with push and rotary button (dimmer switch) for LED lamps enables adjustment of LED dimmable light, halogen light supplied by electronic transformer and incandescent light. Use of the controller increases comfort and daily savings in electricity which consumption is proportionate to the light intensity. Electronic lightning controller with push and rotary button for LED lamps is an intelligent device, that can be programmed to be individually set according to minimal light level and operational mode.
Controlling involves the use of potentiometer with switch. The controller is equipped with overload and short-circuit protection. In case of overload occurrence the controller will switch off automatically.
Note!
1. The device does not cooperate with halogen light powered by magnetic transformer, e.g. toroidal one. In case of light level adjustment of several light source, the same powers and bulb types shall be used.
2. Connecting two regulators in a two-way system may damage regulators.
3. In order for the regulator to function correctly, it has to be configured before the first start-up (see programming instructions in Operating Manual). With the configuration, the regulator "learns" how to cooperate with the lighting connected to it.
More information in the DOWNLOADS section.
Technical data
| | |
| --- | --- |
| Power supply | 230 V~ 50 Hz |
| Tolerance of voltage supply | -15 ÷ +10% |
| Light control | switch and regulation on potentiometer |
| Cooperation with load | LED dimmed, halogen powered by electronic transformer, incandescent |
| LED load capacity | 0 ÷ 100 W (max. 10 x LED dimmed) |
| Halogen and incandescent load capacity | 10 ÷ 250 W |
| Number of connection clamps | 3 |
| Cross section of connection cables | max 1,5 mm2 |
| Fixing of the casing | standard flush-mounted wall box ø 60 mm |
| Temperature operation range | from -20°C to +45°C |
| Contamination level | 2 |