Flush-mounted modular junction box 6 bays (3 horizontal, 2 vertical)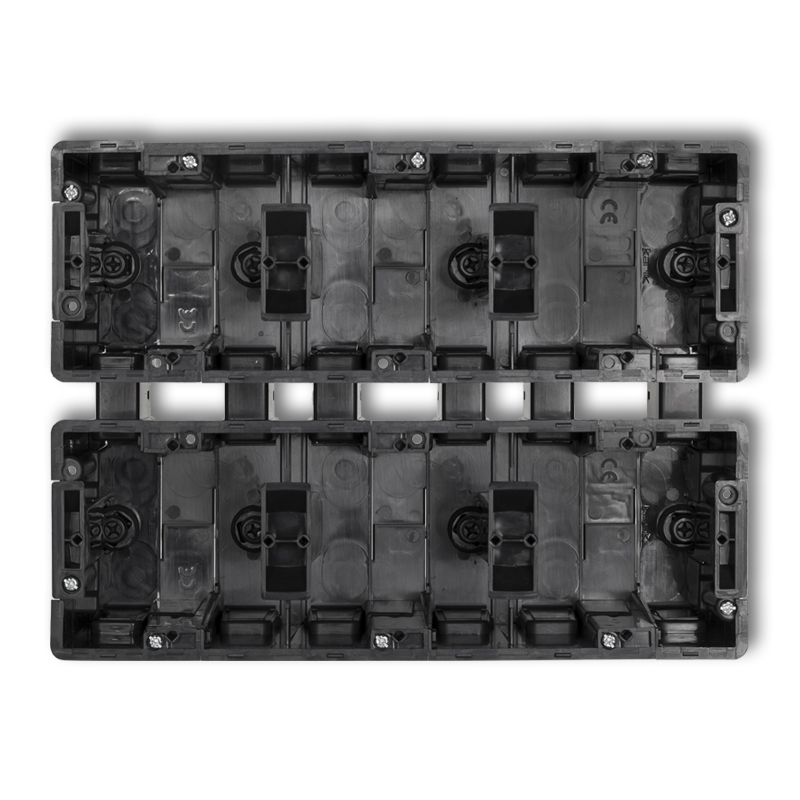 black
DPM-3x2
Product description

Downloads
Modular installation boxes, glass effect modular frames and socket and switch mechanism sold separately.
Modular installation boxes are only compatible with glass effect modular frames and DECO series socket and switch mechanisms with the exception of hotel switches and double sockets for DECO Soft frame.
It is possible to order boxes in non-standard shapes, eg in the form of an "L" letter. This way the product can be tailored to individual requirements and can be installed in places where it was not possible before. To order, use the order form or price list available at www.karlik.pl in the Download section. Product on request. Lead time up to 14 days.
The actual appearance of product may be different from the presented photographs.