American-style double push button switch mechanism (double push button without pictograms, separate power supply)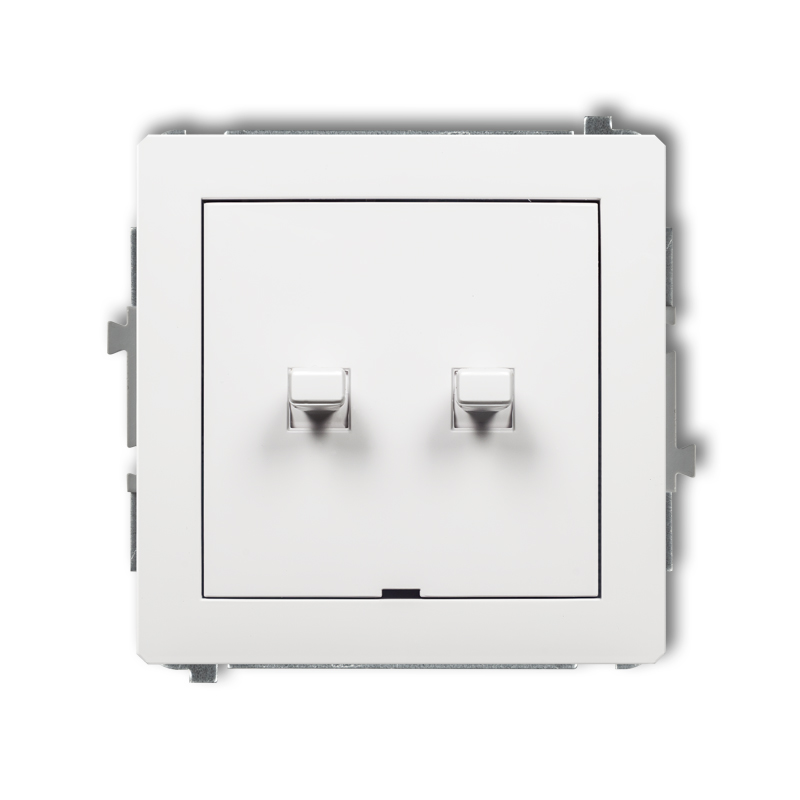 white
DWPUS-44.2
silver metallic

7DWPUS-44.2

gold metallic

8DWPUS-44.2

brown metallic

9DWPUS-44.2
matt graphite

28DWPUS-44.2
Product description

Downloads
DECO mechanisms and frames are sold separately.

DECO switches in American style are also available in an illuminated version – a light module shall be bought separately to each switch. Available light modules:
> Incandescent light module: L-1 white.
> Light module LED: L-2 white, 2L-2 green, 3L-2 blue, 17L-2 red.
Light modules can go with all DECO switches besides the following switches: DWPUS-8, DWPUS-33, DWPUS-33.1, DWPUS-10.2, DWPUS-10.21.

DECO switches in american style are not available in hermetic type (IP44) - sealant can not be used with the American style switches mechanisms.
The actual appearance of product may be different from the presented photographs.
Technical data
| | |
| --- | --- |
| Protection index | IP 20 |
| Rated current | 10 AX |
| Rated voltage | 250 V~ |